After Carmen's departure with the murderous Tiki Barber 'let's get the designers to make an outfit for a thick-necked footballer' challenge, I thought, what can they do to top the insanity that was brought last week?! To my surprise, they brought in ProRun's resident bitch, Nina Garcia, to show the designers what fashion styles are over and unsurprisingly, how they should update them.

Well fuck... another team challenge. It seems a bit early for all this team bullshit but I guess they are just trying to up the emotional punch of bitchy designers.

I think the designers in this season have seen what happens during the team challenges and have played accordingly. Half of the team leaders were chosen because no one wanted to be team leader. Everyone was afraid of being in the final two since that's where team leaders normally end up. That being said, the leaders we ended up with are as follows: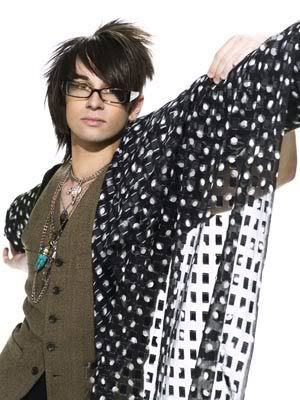 "Team Star is, like, hot. Like Star, Like celebrity." - Christian
(yup... star like hot. Shh.. He's still my favorite.)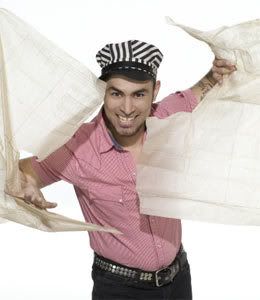 Ricky, the man that who can speak Elisa's language, was a puppet in the hands of Victorya.
Chris, no formal training, March.
Jillian, who up until that point was a humorless blob and unfortunately for her remains one.
Yeah, everything after Christian looks like a bunch of ::ahem:: winners.
Things we learned about our designers and ourselves this week:
Steven ended up doing his best (yet worst overall) Tim Gunn impression. He's no Santino but he does give off quite the
Emmett McCarthy
vibe.
Victorya is a BITCH. She's up there with Rami as the most hyper-dicky designer this season. She may have upped her game by practically forcing the leader role on Ricky then asking him why he wanted it. Score one to Victorya in the baddest bitch of ProRun contest. Rami, you better step up the asshole vibes I'm getting from you or you'll lose the title to someone who spells her name like an idiot.
Jillian really doesn't impress me. She reminds me of a girl I went to high school with. Entirely too plain for entertaining television. I think she needs to be kicked off next episode based on her inability to entertain.
During judging, Nina Garcia's ring made her finger look like it was in a cast. Damn, Nina...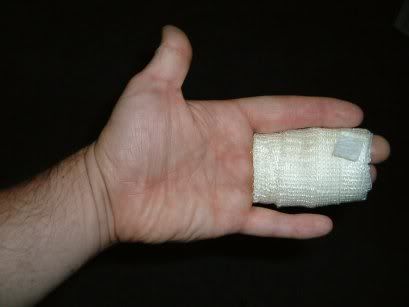 Overall this episode was very lackluster. This season isn't doing anything for me. Kicking off Chris March before we even got a sense of who he was as a person makes me weep for him and the early departures of the past.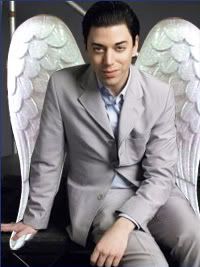 ::pours liquor on the floor for our lost designers::
Now episode 5 is about to start and Jack's illness surprise will finally be let out the bag.
Until next week....