la dame may have beat me to it, but I gotta say it loud, say it proud...


The Giants Did It?

Okay, I was going to go with a some fancy pants font with "Giants Are Going to the Super Bowl!" in some over the top superfluous colors, but as a true blue Giants fan, I'm not sure if I'm shocked, surprised, stunned, or even feeling oddly a little guilty after the victory.

Make no mistake, the Giants deservedly earned a hardfought win against America's favorite 38 year-old boyish gun slinger, but the sudden and late surge of Big Blue in the past few weeks has been somewhat of a shock, even for the most ardent Giants fan.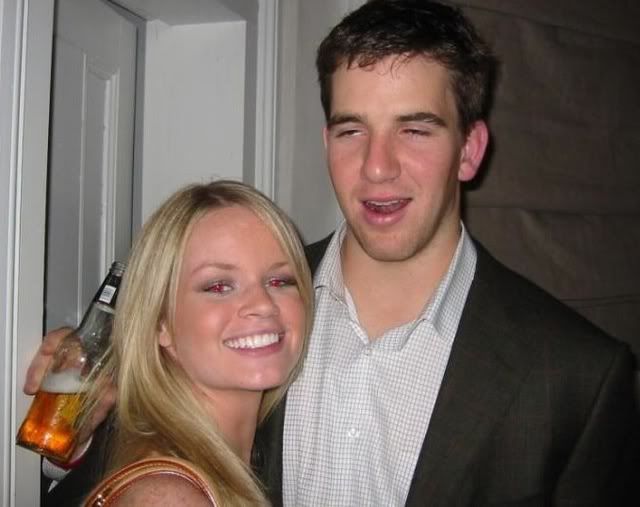 Merely weeks ago, Tom Coughlin's disciplinary schtick was bound to be axed, Eli "I'm Not As Good As Peyton" Manning was lauded as being good, but never being capable of living up to his family pedigree, injuries were mounting, Strahan was regretting not retiring, and Tiki "I'm Too Pretty to Use a" Barber was running his mouth about Eli's "laughable attempts at leadership."

After barely locking up a postseason berth and seemingly bound for yet another short lived season, Big Blue appeared destined to be mired in mediocrity.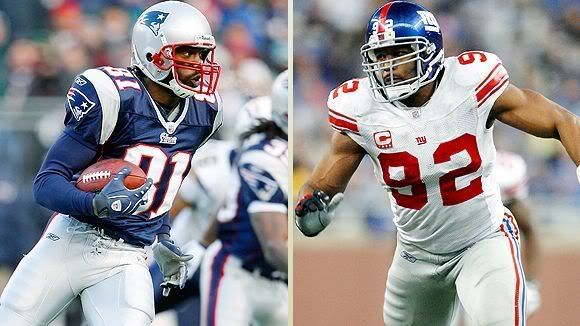 Then Week 17 came.

A seemingly idiotic, if not all out tactical blunder on many analyst fronts, Coughlin's decision to play his starters all four quarters against the perfect season seeking Pats, not only gave fans a great game, but invigorated the Giants with a confidence fans hadn't seen all year.

The offense deficient Bucs came and went, the underachieving and distracted Cowboys laid an egg, and miraculously, Eli had NOT FUCKED UP. (For non-fantasy football afficianados, the prospect of Eli going three weeks without an INT or a late second fuck up is like The Donald going five minutes without dumping on Rosie)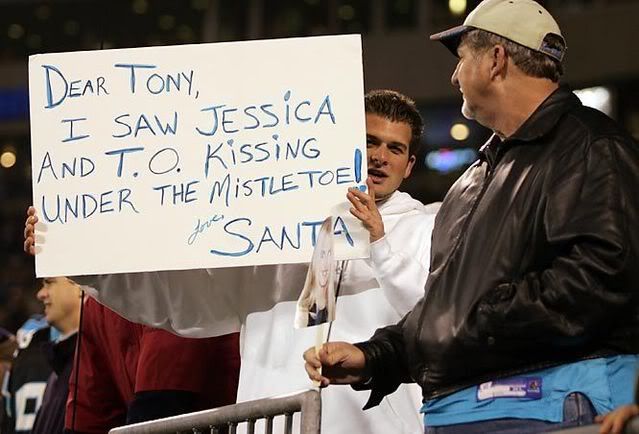 Now the G-Men have vanquished America's man-boy next door, and are off to the Super Bowl, to face the very team that gave them the push for the amazing drive they're on now. Casual fan boys are crushed by the Farve loss, but the matchup with Big Blue is still something to behold.

Once again, they're going to be overmatched, overlooked, and overpowered by a better team ON PAPER.



And despite my childhood fandom of the unassailable asshole known as Randy Moss, the prospect of seeing Eli and his slack jawed mug upsetting pretty boy Brady would be freaking sweet. (Even if it means seeing Peyton smiling at Brady's possible defeat way more than he should be legally allowed.)

So big ups to the Giants...and please God don't let Eli end the Super Bowl like he did here: