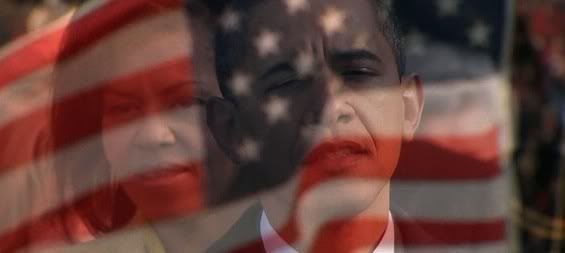 Who knew Beyoncé's rendition of Etta James' enigmatic "At Last" could be such a moving vision seeing the First Couple take their first dance:
Or that after watching all

TEN

Inaugural ball dances I would be forced to exorcise "At Last" from my iPod for the next few months?
Everybody does love Raymond, just not all the time. The awkwardness of dying during your routine in front of millions of people while you're scrambling to be funny is a pain every stand up round the world could feel. We felt for you man, we really did, and we still like you Ray Romano. Just don't agree to do mother-in-law jokes at an inaugural ball...ever again:

Apparently the designer of Michelle Obama's inaugural ball gown, Jason Wu, was once a Parsons pupil of one Tim Gunn. Further proof that Tim Gunn rules the universe...and awkwardly redundant midnight commentary about presidential fashion with ancient suspender clad journalists.
will.i.am is not a human being, but a digitized ethereal spirit sent to haunt any and all discussions involving the words "yes" and "can." Quickly replacing Wyclef as that "hip hop guy white people like" because he's almost-sorta-totally-not Bob Marley:

Megyn Kelly made my body ashamed of watching Fox inaugural ball coverage while my mind struggled to comprehend the body's inability to change the channel after the upteenth reference to Obama's "lackluster speech."
Who knew that out of all the political pundits, Jon Stewart was actually the one who most pointedly took Obama to task for his eerie intonations of Bush rhetoric?
Obama's interactions with troops in Kabul at the Commander in Chief Ball was nice. His unflappable adoration for the ho-hum White Sox, not so much:
A bi-racial person of color with an insanely offputting name is actually leader of the free world. (

grimaces in pain after stabbing self in arm with pen

) I'm still awake. This all actually happened.

(Via)
Holy shit.