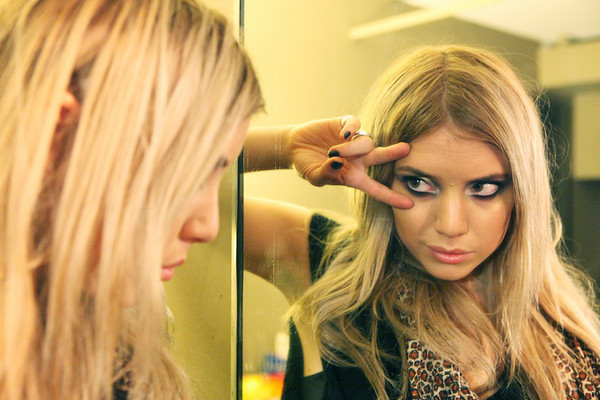 (Via)
I know I should be happy for
our beloved Lykke Li
, getting her work some pub on the most popular show in America, and I know I'm sounding like an overprotective hipster asshole but, uh...argg...wha...no:
Maybe I'm pretentious. Maybe I'm a sexist pig who only wants his precious Swedish indie pop in
lingerie adverts featuring German reality show hosts
. Or maybe I'm just an insecure purist who wants things unadulterated and pure, like the warmth of an infant's unwavering look of innocence:
Nope, I'm probably just a sexist pig.